Business Plus Legal Acumen
Forming your company is your first vital step - and too often overlooked.  What do you expect and hope to accomplish?  How to navigate different stakeholders' expectations and anticipate issues that might arise?  Making room for future partners and investors?  Fundraising, critical contracts, disputes and transactions ... all in our wheelhouse.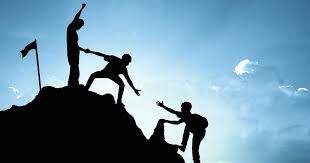 Sharing the Journey for the Best Results
The typical law firm model sees lawyers hopping in and out of their clients' businesses when it's often too late to be truly effective.  Our model provides incentives to work together all along the way.  In this way, you will have an advisor at critical stages regardless of whether it's a purely legal issue or not.
An Entrepreneur First and Always
Thirty-five years of hands-on entrepreneurial experience and twenty-five years as a business lawyer ... this has forged a unique perspective, from a myriad of vantage points, to help your business avoid countless possible operational, organization and transactional pitfalls.
My Background
I love success stories.  But in business they are few and far between.  Most companies fail for lack of leadership, capital, product or sales.  And often more than one of these.
I have seen it all.  And one thing is sure after all these years.  Very few entrepreneurs nail it on the first try.  Think about it.  One shot from half-court with all the marbles on the line.  Better to have a whole bunch of chances at it.  But that's not feasible in business.  Who wants to learn every lesson of failure - and success - in a live-fire setting?
There's a better way.  That's where I come in.  My experience advising hundreds of companies - and seeing the elements that worked and did not work for them - becomes your asset.  Even more, my experience as an entrepreneur in dozens of companies where I have had a personal stake in the outcome makes my counsel more richly informed.  Unlike typical lawyers, I see much more than the legal nuts and bolts.  I understand your hopes, your fears, your risks and your challenges.  I have felt them all many times before.
I am most valuable when I am a regular part of the team rather than a hired gun to be called on only when things go wrong.  Let's work together to help you achieve what you most aspire to become.